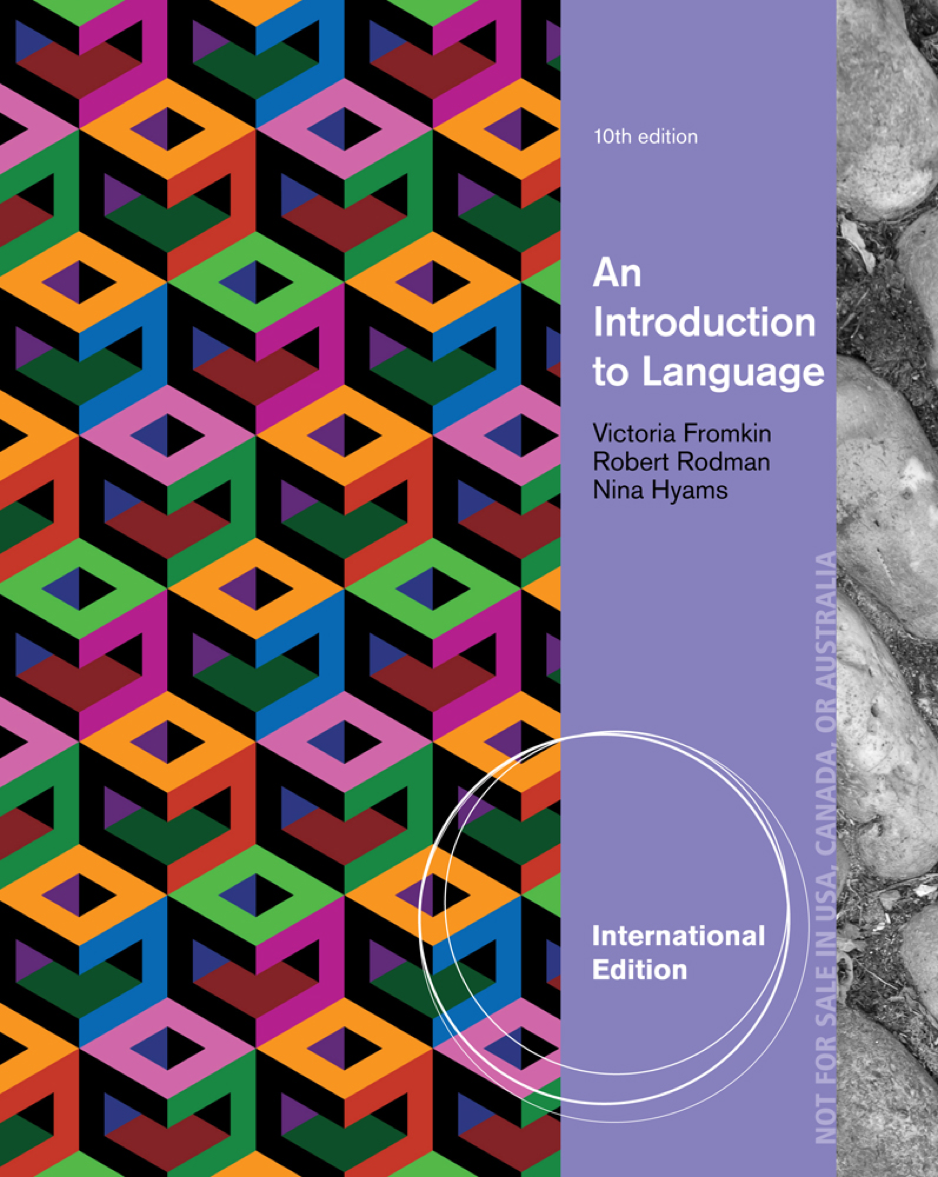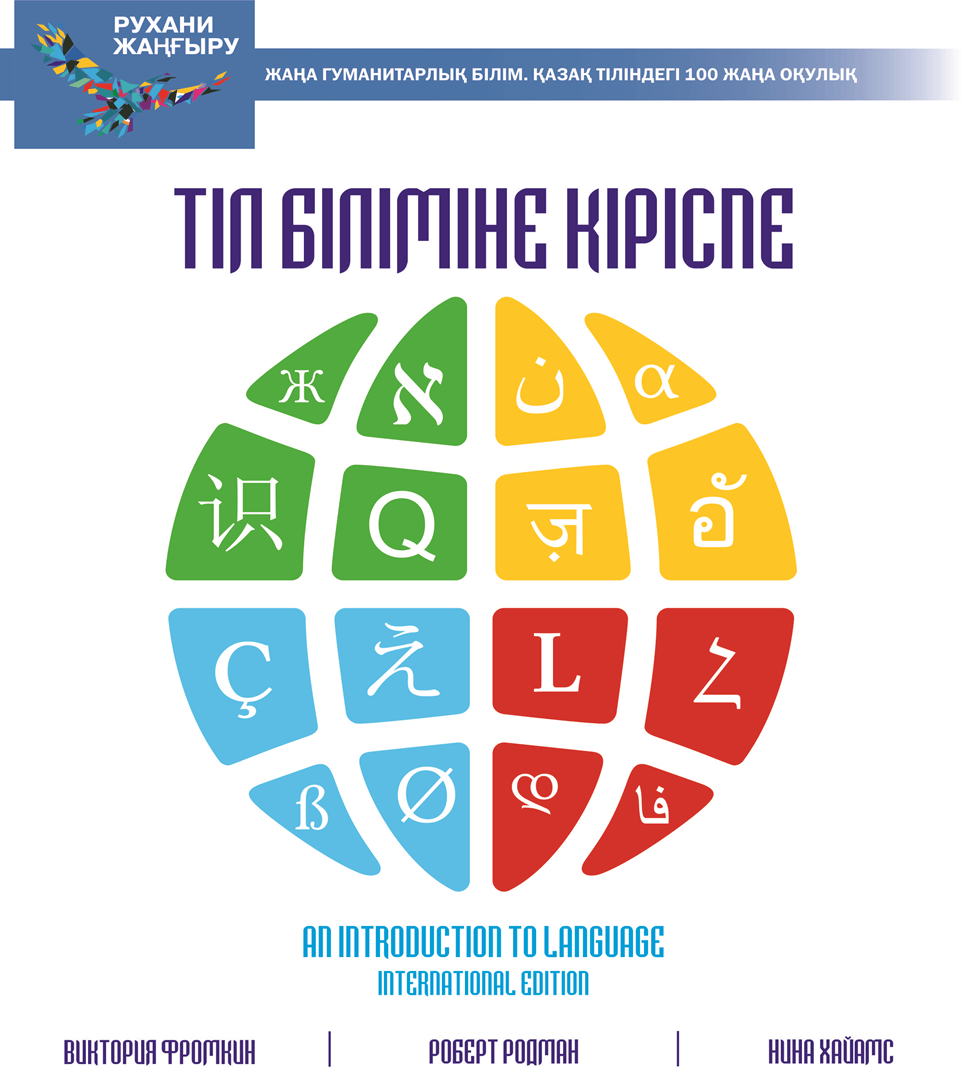 Universities using this book:
Harvard University
Oxford University
Введение в языкознание
Author: Victoria Fromkin, Robert Rodman, Nina Hyams
ISBN-10: 1285079809
ISBN-13: 978-1285079806
Language: English
Publisher: Heinle & Heinle Publishers Inc.
Year: 2013
Number of pages: 624
First published: 1974
About the author:
Victoria Fromkin received her bachelor's degree in economics from the University of California, Berkeley, and her M.A. and Ph.D. in linguistics from the University of California, Los Angeles. She was a member of the faculty of the UCLA Department of Linguistics from 1966 until her death, and served as its chair from 1972 to 1976. From 1979 to 1989 she served as the UCLA Graduate Dean and Vice Chancellor of Graduate Programs. She was a visiting professor at the universities of Stockholm, Cambridge, and Oxford. Professor Fromkin served as president of the Linguistics Society of America in 1985, president of the Association of Graduate Schools in 1988, and chair of the Board of Governors of the Academy of Aphasia. She received the UCLA Distinguished Teaching Award and the Professional Achievement Award, and served as the U.S. Delegate and a member of the Executive Committee of the International Permanent Committee of Linguistics (CIPL).
Robert Rodman received his bachelor's degree in mathematics from the University of California, Los Angeles, in 1961, a master's degree in mathematics in 1965, a master's degree in linguistics in 1971, and a Ph.D. in linguistics in 1973. He has been on the faculties of the University of California at Santa Cruz, the University of North Carolina at Chapel Hill, Kyoto Industrial College in Japan, and North Carolina State University, where he is currently professor of computer science specializing in the areas of forensic linguistics, computer speech processing, and speaker verification and identification.
Nina Hyams received her bachelor's degree in journalism from Boston University in 1973 and her M.A. and Ph.D. degrees in linguistics from the Graduate Center of the City University of New York in 1981 and 1983, respectively. She joined the UCLA faculty in 1983, where she is currently professor of linguistics. Her main areas of research are childhood language development and syntax. She is author of Language Acquisition and the theory of Parameters (D. Reidel Publishers, 1986), a milestone in language acquisition research. She has also published numerous articles on the development of syntax, morphology, and semantics in children. She has been a visiting scholar at the University of Utrecht and the University of Leiden in the Netherlands and has given numerous lectures throughout Europe and Japan.
Overview:
Assuming no prior knowledge of linguistics, An Introduction to Language, 10E, International Edition is appropriate for a variety of fields-including education, languages, psychology, cognitive science, anthropology, English, and teaching English as a Second Language (TESL)-at both the undergraduate and graduate levels. This completely updated edition retains the clear descriptions, humor, and seamless pedagogy that have made the book a perennial best-seller, while adding new information and exercises that render each topic fresh, engaging, and current.