Dear colleagues!
Dear friends!
The President of the Republic of Kazakhstan Nursultan Nazarbayev in his article «Course towards the future: Modernization of Kazakhstan's identity» stated that we need not only engineers and doctors, but also the professionals in the humanitarian field, who deeply understand the modern time and the future. The President instructed to create the necessary conditions for modern education in history, political science, philology and philosophy, psychology, pedagogy, economics, as well as cultural science and sociology.
The project «New Humanitarian Knowledge. 100 New Textbooks in the Kazakh Language» was taken as a key guidance in fulfilling this task.
Within the framework of this project in a few years, the best world university textbooks will be translated from different languages into Kazakh language and our students will get the chance to study on the basis of the best practice.
This project is being developed under the non-governmental, non-commercial public fund «National Bureau of Translations».
In order to choose books for translation, the offers from all universities in the country were collected, and altogether more than 800 offers were received. 18 books were chosen with the requirements that last edition of them were published in the last 3 years and neutral content. Finally, these 18 books were translated into Kazakh language and distributed to universities free of charges. Starting from 2018-2019 academic year, the translated books will be introduced to the educational system of the universities.
The leading universities of Kazakhstan and more than 200 specialists are taking part in the process of translation of the chosen books. Works concerning the translation of next 30 textbooks are being continued nowadays. The texts are subject to several editorial and scientific editing.
Such a large scale scientific project has never been executed before. While the translation of 100 books, Kazakhstan will build close partnerships with the world's best universities, scientific centers and publishing organizations, which are specialized on publishing textbooks. Large scale translation project will give great opportunities to enrich Kazakh language with international scientific vocabulary, to develop scientific terms, academic writing style and to adopt leading scientific-research and reporting methods.
The execution of this project will solve a range of the most important issues.
First, 100 best books on the humanitarian field will be translated into Kazakh language. Moreover, the most important scientific content and vocabulary will be developed.
Second, the humanitarian field students will get the opportunity to get nowadays knowledge. The content and academic discussion level in our universities will reach the level of world's leading scientific centers.
Third, large scale scientific project will contribute to strengthen and develop translation school in Kazakhstan. It will be a precondition to works at new base for translators, scientists and faculty members.
On this occasion, we call all scientists, scientific centers, field professionals and those, who are interested in the project to contribute to this common initiative.
Best regards,
Executive director of «National Bureau of Translations»
Rauan Kenzhekhanuly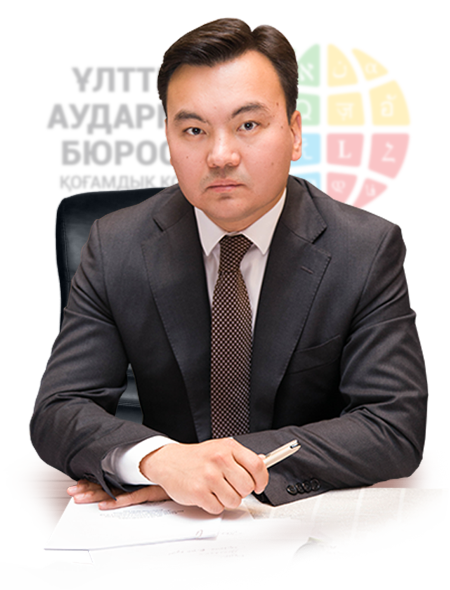 Video presentation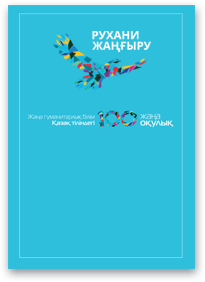 Brochure of «New humanitarian knowledge. 100 New Kazakh Textbooks Project»
Upload PDF
«New humanitarian knowledge. 100 New Kazakh Textbooks Project».
Official presentation of the project