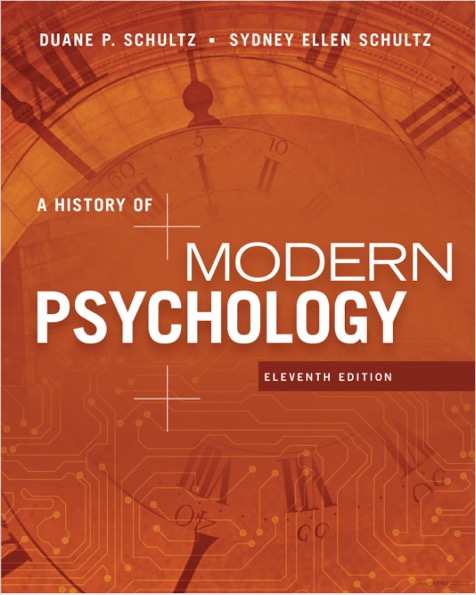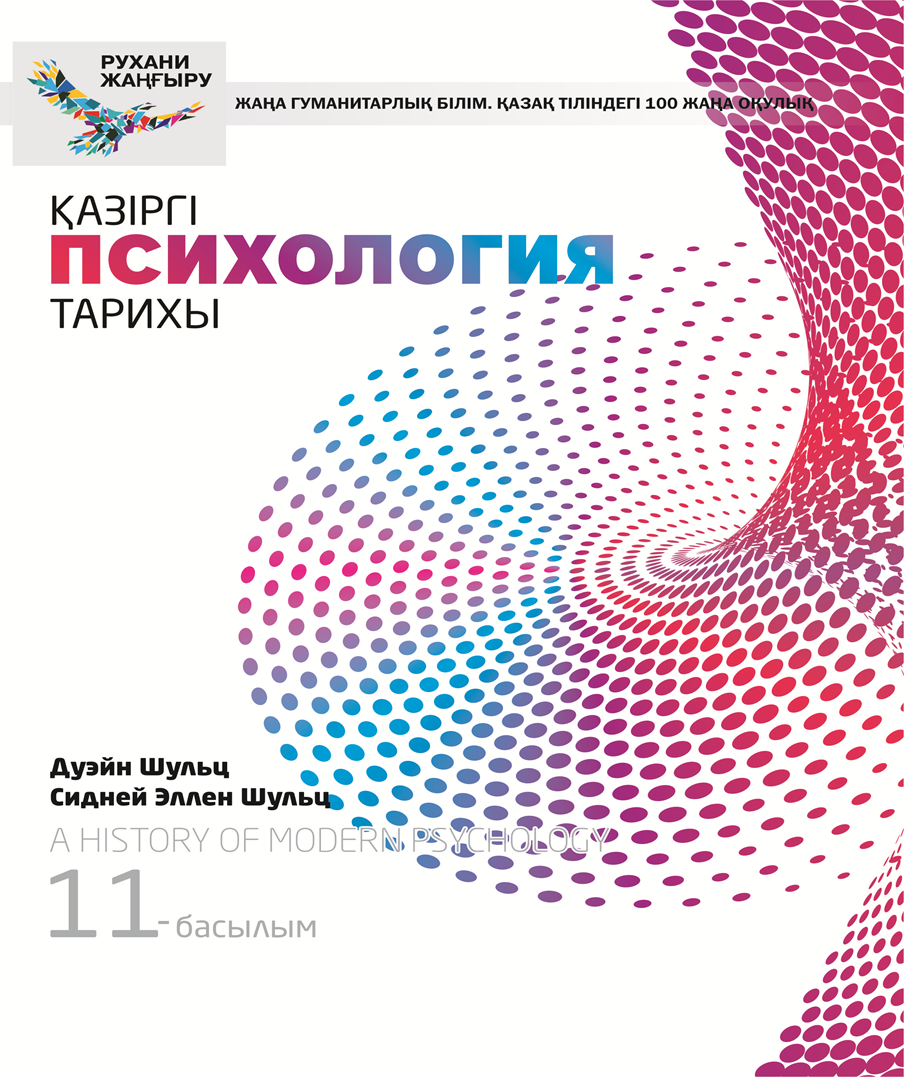 Universities using this book:
Harvard University
Columbia University
Cornell University
Dartmouth College
История современной психологии
Author: Duane P. Schultz, Sydney Ellen Schultz
ISBN-10: 1305630041
ISBN-13: 978-1305630048
Language: English, Russian
Publisher: Wadsworth Publishing
Year: 2015
Number of pages: 425
First published: 1998
About the author:
Duane P. Schultz is a courtesy professor of psychology at the University of South Florida and lives in Clearwater, Florida. He earned his undergraduate degree from Johns Hopkins University, a masters' degree from Syracuse University, and a PhD in social psychology from American University in Washington, DC.
He has written three college-level textbooks, now in their 9th and 10th editions, which have been translated into several languages, as well as other books in psychology. He received research grants from the Office of Naval Research and the National Institute of Mental Health and published a comparative psychological study of the lives and careers of Sigmund Freud and Carl Jung.
After a successful teaching career at Mary Washington College, the University of North Carolina at Charlotte, and the University of Groningen in the Netherlands, and lecturing in the US and Germany, he returned to Washington to devote full time to writing. He is a courtesy professor of psychology at the University of South Florida and lives in Clearwater, Florida.
Sydney Ellen Schultz is a writer, editor, and researcher who has developed print and digital publications and teaching materials for publishers, government agencies, schools, and professional associations. She and her husband, Duane Schultz, are well regarded as textbook authors.
Overview:
A market leader for over 30 years, A History of Modern Psychology has been praised for its comprehensive coverage and biographical approach. Focusing on modern psychology, the text's coverage begins with the late 19th century.
The authors personalize the history of psychology not only by using biographical information on influential theorists, but also by showing how the major events in the theorists' lives affected their ideas, approaches, and methods.
Substantial updates in the eleventh edition include discussions of the latest developments in positive psychology; the increasing role of brain science in psychology; the return of Freud's anal personality; Ada Lovelace, the virgin «Bride of Science»; the interpretation of dreams by computers; the use of Coca Cola as a «nerve tonic» and many other topics. The result is a text that is as timely and relevant today as it was when it was first introduced.