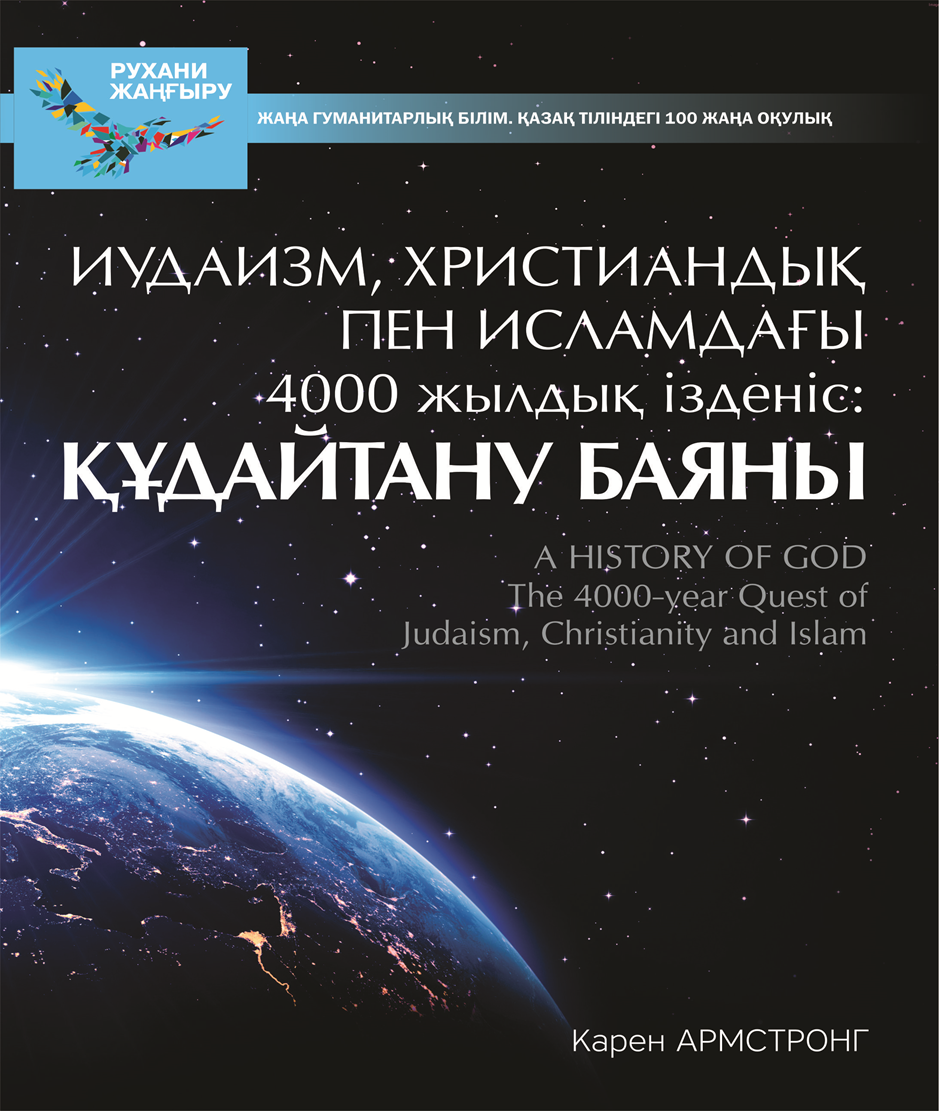 Universities using this book:
Brown University
Columbia University
Cornell University
Harvard University
Oxford University
Yale University
Dartmouth University
Stanford University
Moscow State University
История Бога: 4000 лет исканий в Иудаизме, Христианстве и Исламе
Author: Karen Armstrong
ISBN-10: 0517223120
ISBN-13: 978-0517223123
Language: English, Russian
Publisher: Gramercy Books
Year: 2004
Number of pages: 496
First published: 1975
About the author:
Karen Armstrong is the author of numerous other books on religious affairs-including A History of God, The Battle for God, Holy War, Islam, Buddha, and The Great Transformation-and two memoirs, Through the Narrow Gate and The Spiral Staircase. Her work has been translated into forty-five languages. She has addressed members of the U.S. Congress on three occasions; lectured to policy makers at the U.S. State Department; participated in the World Economic Forum in New York, Jordan, and Davos; addressed the Council on Foreign Relations in Washington and New York; is increasingly invited to speak in Muslim countries; and is now an ambassador for the UN Alliance of Civilizations.
In February 2008 she was awarded the TED Prize and is currently working with TED on a major international project to launch and propagate a Charter for Compassion, created online by the general public and crafted by leading thinkers in Judaism, Christianity, Islam, Hinduism, and Buddhism, to be signed in the fall of 2009 by a thousand religious and secular leaders. She lives in London.
Overview:
Over 700,000 copies of the original hardcover and paperback editions of this stunningly popular book have been sold. Karen Armstrong's superbly readable exploration of how the three dominant monotheistic religions of the world—Judaism, Christianity, and Islam—have shaped and altered the conception of God is a tour de force. One of Britain's foremost commentators on religious affairs, Armstrong traces the history of how men and women have perceived and experienced God, from the time of Abraham to the present. From classical philosophy and medieval mysticism to the Reformation, the Enlightenment, and the modern age of skepticism, Armstrong performs the near miracle of distilling the intellectual history of monotheism into one compelling volume.