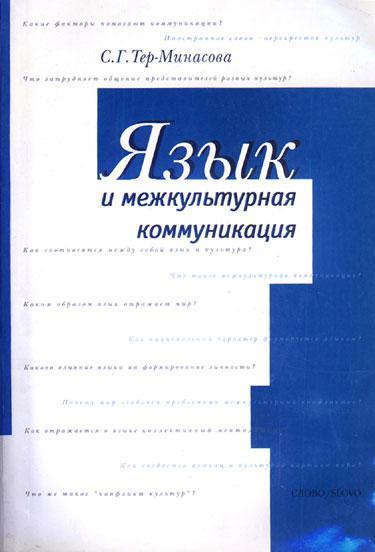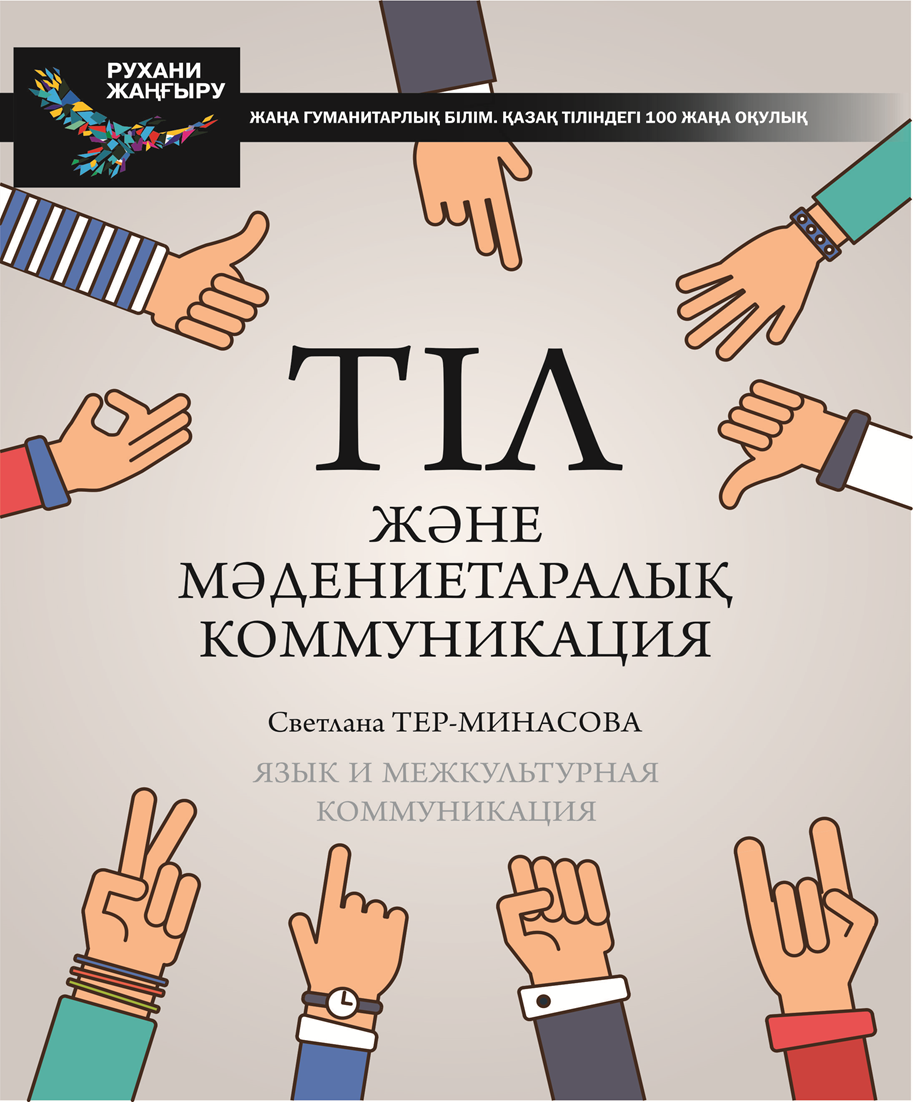 Universities using this book:
Lomonosov's Moscow State University
Saint Petersburg State University
Bauman's Moscow State Technical University
Язык и межкультурная коммуникация
Author: Svetlana Ter-Minasova
ISBN: 978-5-387-00069-0
Language: Russian
Publisher: Cлово/Slovo
Year: 2008
Number of pages: 264
First published: 2000
About the author:
Svetlana Ter-Minasova (born August 25, 1938) is a Soviet and Russian linguist, Doctor of Philology, Honored Professor of Lomonosov's Moscow State University, President of the Faculty of Foreign Languages ​​and Regional Studies of Moscow State University.
S.Ter-Minasova is the chairman of the Scientific and Methodological Council for Foreign Languages ​​under the Ministry of Education of the Russian Federation, the founding president of the National Association of Teachers of the English Language, and the National Society of Applied Linguistics.
Honored Professor of Moscow State University, laureate of the Lomonosov Prize for teaching and the winner of the 50th anniversary of Fulbright, Honorary Doctor of Philology (honoris causa) of the University of Birmingham (United Kingdom) and the University of New York (USA), Honorary Professor of the Russian-Armenian (Slavonic) University (Armenia), Visiting Professor of the National Research Tomsk State University (Russian Federation), Member of the Board of Experts of the International Academic Forum (Japan).
Since 1998, a member of the scientific community of the International Association of University Professors of English in the UK.
Overview:
What factors help communication, what hinders it and what makes communication between representatives of different cultures difficult?
What is the impact of language on personality formation?
How does language and culture relate to each other?
What is the national character and how is it formed by the language?
How are the individual and collective mentality, ideology and culture reflected in the language and at the same time formed by it?
Why is the world concerned about the problems of intercultural communication?
These and other questions are answered in the book "Language and Intercultural Communication," which immediately became a bestseller.
The book is written easily, it is saturated with living examples, so it is interesting not only to students-philologists and linguists, but also to all who come into contact with the problems of interethnic, intercultural communication - diplomats, sociologists, ethnographers, psychologists, culturologists, finally, all those who come across these problems in professional or daily life.