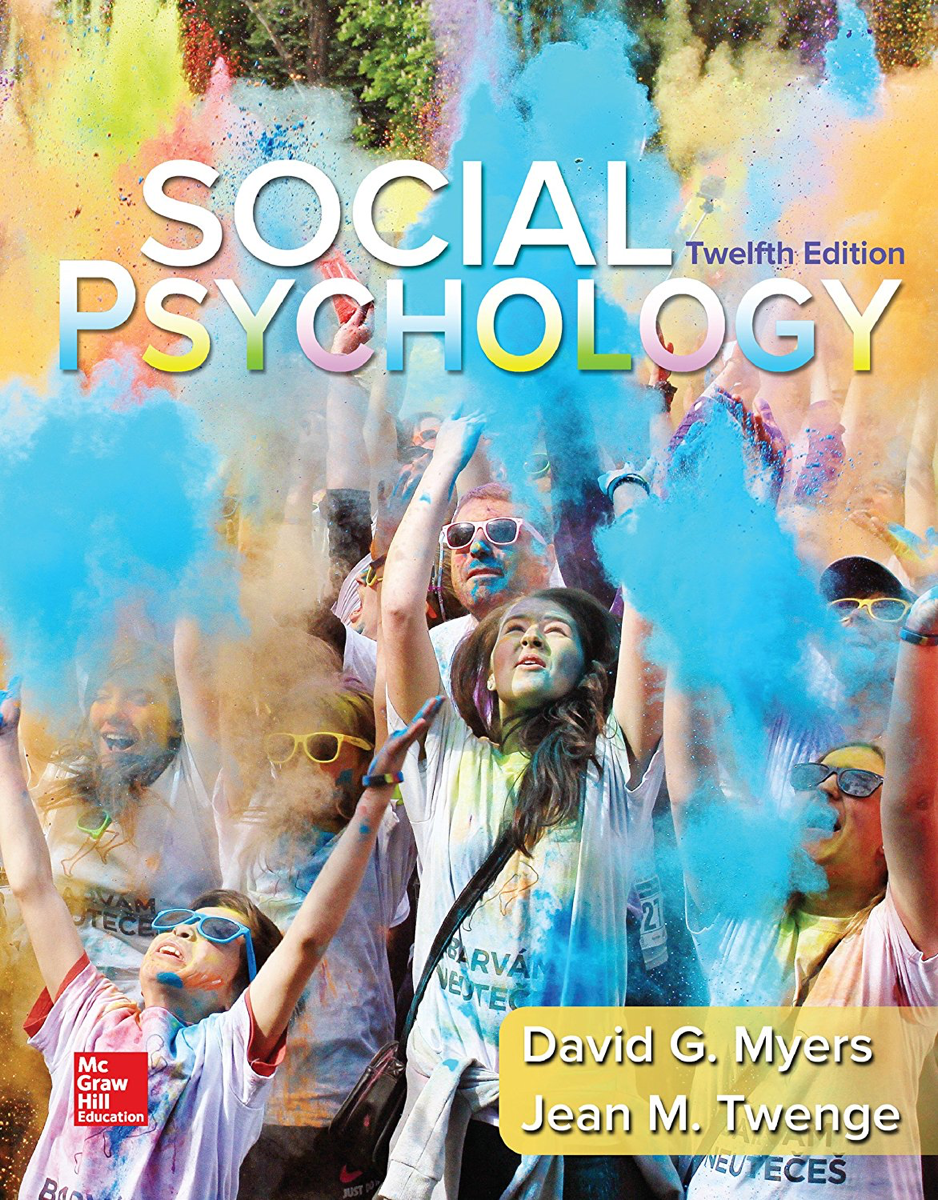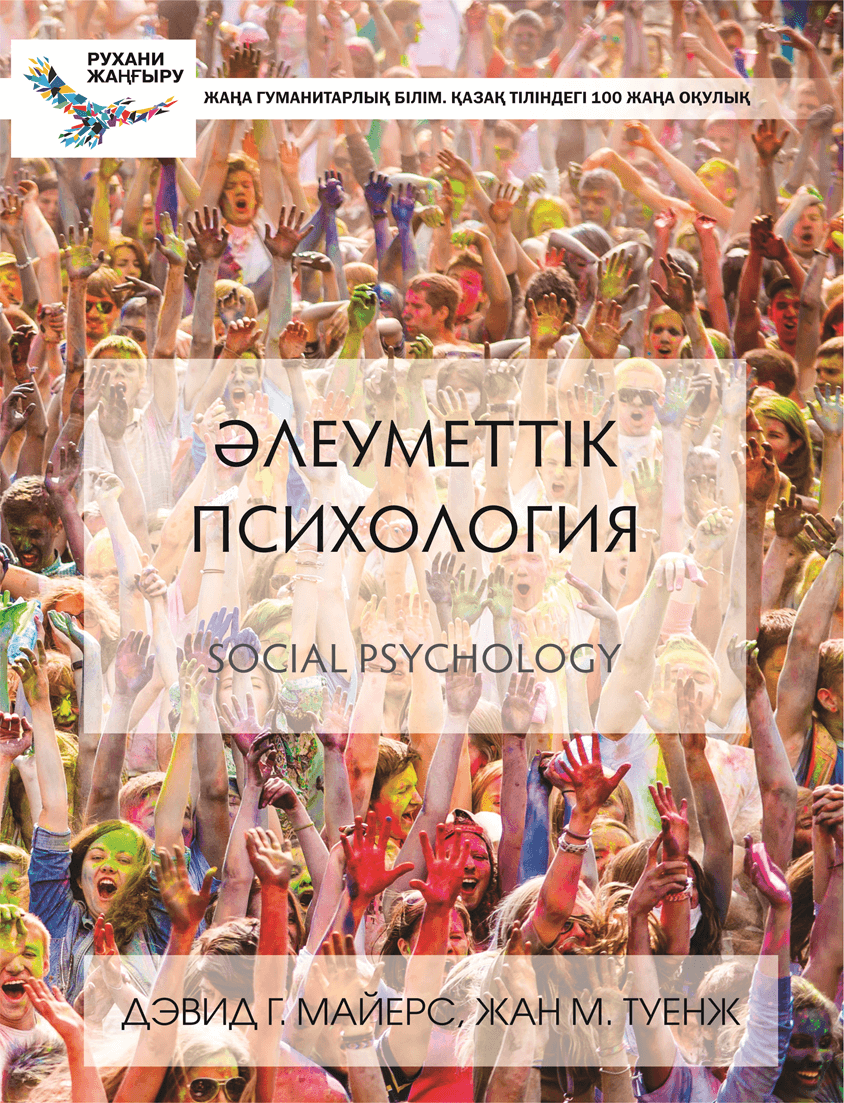 Universities using this book:
Harvard University
University of Oxford
University of Cambridge
Сornell University
Stanford University
University of California, Berkeley
МГТУ имени Н.Э.Баумана
Социальная психология
Author: David Myers, Jean Twenge
ISBN-10: 0077861973
ISBN-13: 978-00778619711
Language: English, Russian (7th Edition)
Publisher: McGraw-Hill Education
Year: 2015
Number of pages: 688
First published: 1983
About the author:
David Myers is the John Dirk Werkman Professor of Psychology at Hope College where he has taught for the past 30 years. David Myers' love of teaching psychology has been rewarded by students on many occasions with numerous "Outstanding Professor" awards. An award-winning researcher, Dr. Myers received the Gordon Allport Prize from Division 9 of the American Psychological Association for his work on group polarization. His scientific articles have appeared in more than two dozen journals, including Science, American Scientist, Psychological Bulletin, and Psychological Science. He has served his discipline as consulting editor to the Journal of Experimental Social Psychology and the Journal of Personality and Social Psychology.
As Professor of Psychology at San Diego State University, Jean M. Twenge has authored more than 120 scientific publications on generational differences, cultural change, social rejection, gender roles, self-esteem, and narcissism. Her research has been covered in Time, Newsweek, The New York Times, USA Today, U.S. News and World Report, and The Washington Post, and she has been featured on Today, Good Morning America, CBS This Morning, Fox and Friends, NBC Nightly News, Dateline NBC, and National Public Radio.
She summarized this research for a broader audience in the books Generation Me: Why Today's Young Americans Are More Confident, Assertive, Entitled- and More Miserable Than Ever Before and The Narcissism Epidemic: Living in the Age of Entitlement (co-authored with W. Keith Campbell). She has written for general audiences on several websites and magazines, including a piece for The Atlantic that was nominated for a National Magazine Award. She frequently gives talks and seminars on generational differences to audiences such as college faculty and staff, military personnel, camp directors, and corporate executives.
Dr. Twenge grew up in Minnesota and Texas. She holds a B.A. and M.A. from the University of Chicago and a Ph.D. from the University of Michigan. She completed a postdoctoral research fellowship in social psychology at Case Western Reserve University. She lives in San Diego with her husband and three daughters.
Overview:
Social Psychology introduces students to the science of us; how our thoughts, feelings, and behaviors are influenced by the world we live in. In this edition, esteemed author David Myers is joined by respected psychology professor and generational differences researcher Jean Twenge in presenting an integrated learning program designed for today's students.
The new edition integrates SmartBook, a personalized learning program, offering students the insight they need to study smarter and improve classroom results.